Microsoft has launched an employee experience platform (EXP) called Microsoft Viva. Microsoft Viva is powered by Microsoft 365. It brings together communications, knowledge, learning, resources, and insights empowering people to be their best from anywhere.
"Viva brings together everything an employee needs to be successful, from day one, in a single, integrated experience directly in Teams." said Satya Nadella, CEO, Microsoft.
Microsoft Viva includes four different areas, Viva Connections, Viva Insights, Viva Learning and Viva Topics.
Viva Connections
Viva Connections will appear in your Teams app as a personalised dashboard for your company. Infact it brings together relevant news, conversations, tasks and other resources. Furthermore, Connections will enable you to extend your SharePoint intranet into Microsoft Teams.
Viva Insights
Viva Insights gives individuals and managers insights into the flow of peoples work in Microsoft Teams. In addition, it brings new wellbeing experiences, insights and recommended actions.
Microsoft has already started to roll out the insight experience.  Therefore, you can install the Viva Insights app in Teams starting today. 
Also, in the coming months, Microsoft will add different experiences will be to insights. Firstly these will include a virtual commute, an integration with Headspace for meditation and mindfulness.
Viva Learning 
Viva Learning creates a central hub for learning in Teams. This enables employees to discover and share training courses. Best of all AI recommends the right content at the right time.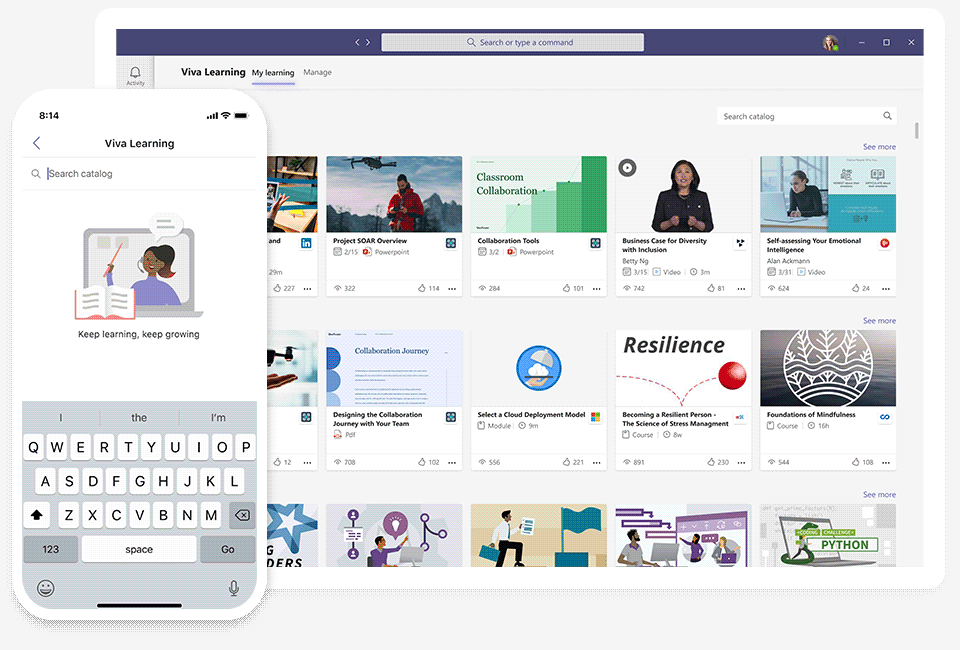 Viva Topics
Viva Topics enables you to harness your organisation's knowledge and connect people to that knowledge in the apps they use every day.
The topic pages especially enable your organisation's experts to share and refine knowledge. These topics are added and edited with wiki-like simplicity.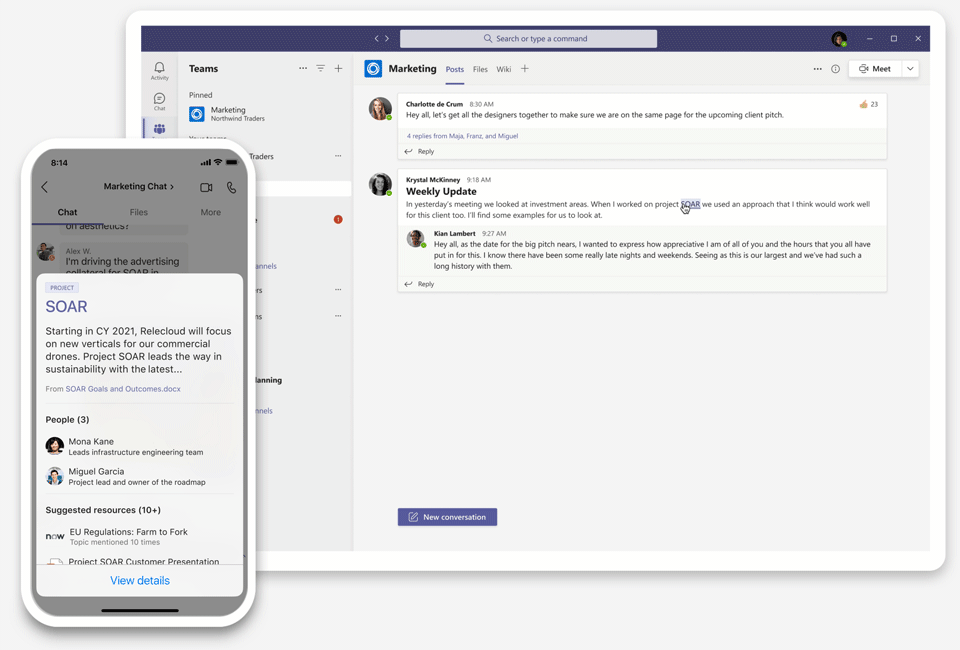 As a Microsoft Gold partner, we help organisations build a truly modern workplace using Microsoft 365, above all making your entire organisation more productive and successful.
If you'd like to find out more about Microsoft Viva, contact us today.